5 Must-Have Tools to Set Up and Work Remotely
A comprehensive list of Tools to Set Up and Work Remotely
Years ago, remote working was considered a customer service position at below minimum wage but with the trends changing, it has become a fully acceptable system of work.
Technology is making us capable of getting the same job done wherever we are in the world and people all over the world are trying to adapt to this technology.
Businesses are trying to get into this to keep up with the changing need of their employees and to adapt to talent from parts of the world. As remote work grows in popularity, the need for remote work tools, becomes more apparent.
How can your team maintain communication, manage projects effectively, and share work quickly when you have people that are located in a different time-zone?
The answer is remote work tools!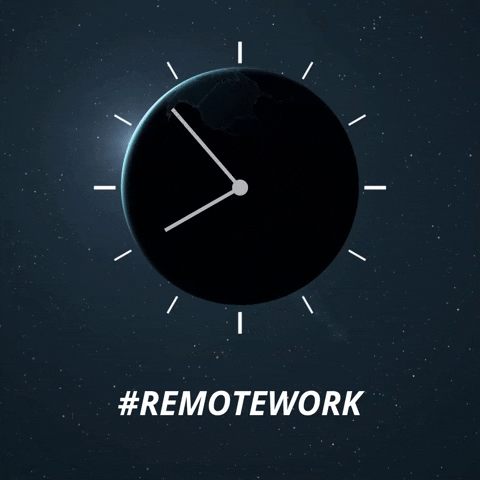 In this article, we'll take a look at 5 (five) must-have tools for remote work. Our list includes communication tools, project management solutions, file sharing tools, and more.
Let's jump right in…
Communication Tools
With the rise in distributed companies, working with teams across borders is becoming a norm. Communication issues are bound to occur when the teams are not together in a room.
1. Slack - Slack is an incredibly popular communication tool that combines text, audio, and video chat features into one convenient package. Conversations can be organized into channels based on team members, projects, or anything else that's pertinent to your organization and team members can leave or join said channels at any time — unlike lengthy email chains.
Slack also has a searchable history feature that allows users to easily find past chats and shared information in less time. Speaking of shared information, this communication app will even let you share documents like PDFs, images, and videos. All in all, Slack is a powerful communication tool and worthy of the constant praise it gets.
2. Microsoft Teams - Microsoft Teams can be thought of as a Slack alternative. It provides similar chat and file sharing features and allows remote teams to easily organize conversations. Folks can use Microsoft Teams to host audio and video meetings, web conferences, and even live events for up to 10,000 people.
We should also mention that each of these can be recorded for future playback as well. One of the best things about Microsoft teams is its compatibility with Office 365. If your team uses Office on a regular basis then you'll love how seamlessly all of your tools work together.
Project Management Solutions
Managing projects isn't easy - people, budgets, and deadlines need to be coordinated effectively and kept on track for a project to meet with success. If project management has you tearing your hair out, these three remote work tools will help.
3. Trello - Based on the Kanban methodology, Trello is a visual project management software that's both powerful and easy to use. All work in Trello happens on Boards. Boards are then divided into Lists, which represent different stages in a project and populated with Cards. A Card represents a specific task and can contain due dates, chat boxes, attachments, and more.
Trello is a fantastic way to manage projects, especially for remote teams!
4. Todoist - Todoist is more of a smart to-do list than a project management app. But for remote workers seeking simplicity, it can double as a project management tool rather nicely. Tasks that need to get done can be added to Todoist. Things like due dates, priority levels, and comments can then be added to each task.
The app even gives users the ability to assign work to others. Once a task has been added to Todoist, it can be viewed on any device with the app. Todoist definitely works as a project management app. But it also excels as a personal organizer. You can use it to better manage both your professional and personal life!
File Sharing Tool
For remote teams, file sharing is inevitable. But we all know that sending files via email is rarely an ideal scenario. That's why we recommend:
5. Google Drive - Google Drive is a cloud storage platform to keep all your files in one secure and centralized location. The remote workers can store and share documents, spreadsheets, and slide presentations.
It can be used for reporting on weekly metrics. Additionally, Google Drive files can be synced across devices, so the individuals can view and update them from anywhere.
There are other amazing tools out there but we streamlined to the major tools based on our reviews of several...
Having the right remote work tools will make you and your remote colleagues more productive for your customers. They'll also allow you to experience the human connection of office work, while preserving your freedom to work wherever you want. This in turn, will boost team morale.
Now, all you have to do is choose the remote work tools that suit your personal workflow best! From Slack to Trello to Google Drive, the solutions listed above are the best of the best.
Use them!
PS: We all win when you share this content with friends and colleagues! 🏆
— Felix / The Online Ignition